Recent posts
While Intisar Bashir may be relatively new to Client Services, she is an OARnet veteran, having worked in the Network Operations Center for 12 years before swtching to her current role as a Business Relationship Manager.
In our newest "Meet the Staff" post, Bashir talks about why she felt it was time for a change, what her position has allowed her to do, and what she enjoys doing in her limited free time.
It's summer, and all the signs are here. Master's and doctoral degree students have fully emerged from their writing dens with thousands of words worth of research over which they've toiled for months—even years. They've planted the seeds, met with advisors who have nurtured and massaged their work. What does this mean for you? A new crop of theses and dissertations have put down roots and bloomed in OhioLINK's Electronic Theses and Dissertation (ETD) Center. 
A note from OhioLINK Executive Director Gwen Evans
OhioLINK has been enabling affordable learning and discovery in our state for 25 years. In that time, we've become far more than books and libraries—we're a growing organization with expanding services and stakeholders.
If you're a member of the HPC community, I'm sure you already have your favorite websites for breaking news or job openings or training information from specific organizations with which you are familiar. But what you might not know is that there is one virtual organization that collects information from a vast array of HPC communities, reviews it, and offers it up to everyone. It's called HPC University.
OhioLINK's most recent addition to the team is Johnathan Michael, the resource acquisitions and contracting assistant. Johnathan brings a degree from Ohio University along with a background in education and music to the OhioLINK team.
We recently spoke with Johnathan about his music expertise, what brought him to OhioLINK, and his role with the library consortium. 
An OARnet business relationship manager is a jack-of-all-trades. Just ask one of the newest members of that team, Andrea Carrier.
In our newest "Meet the Staff" post, Carrier talks about what brought her to OARnet, what her job entails, and what skills make for a good business relationship manager.  We also find out about the sport she excelled in growing up, and how she balances mom life with a full-time job.
Working in business development for the Ohio Supercomputer Center (OSC) gives me the amazing opportunity to travel around the Buckeye State and talk to people working in a variety of interesting professions.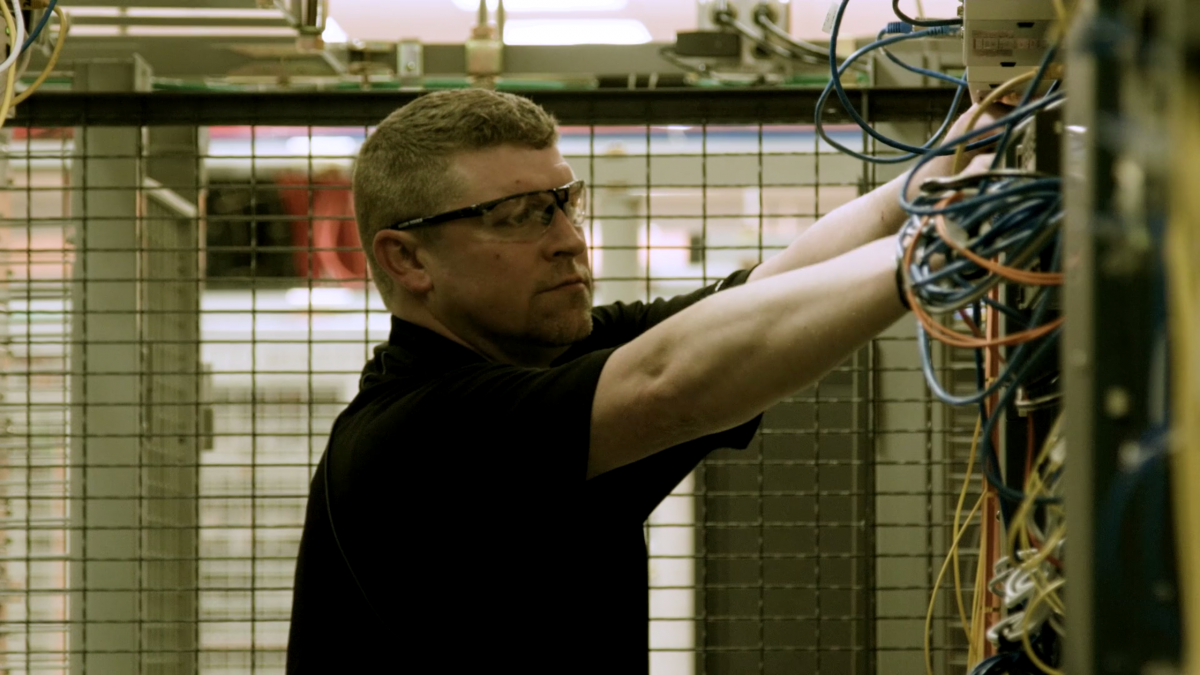 If you hadn't noticed, there has been a slew of articles recently recognizing Columbus, central Ohio, and the state in general as an emerging technology ecosystem. What's behind this outpouring of tech respect, you may wonder? Well, it's a combination of some attributes that have been around for quite some time (very few hurricanes and earthquakes, geographic centrality, low cost of living, etc.) and a handful that are more recently attributed to the region.
I confess that when I joined the Ohio Technology Consortium as a communications intern during my sophomore year at The Ohio State University, I had only a surface-level understanding of what OH-TECH's members do. I understood that OARnet supplies broadband to colleges and universities, I knew OhioLINK provides research articles to students, and I had a vague understanding of what supercomputers do and how they are used by Ohio Supercomputer Center clients.
Staff Recommendations

"Could DNA be the future of data storage?"

"Ohio State chemists find a way to provide healthcare to people in remote areas."
"Interesting! Thermal imaging to reduce cheating"
Recommended by Jamie Abel on Jul 12, 2016 - 1:15pm