Recent posts
Open access ETD boasts more than 100,000 submissions and nearly 85 million downloads from 234 countries.
When I say, "Hi, I'm from the Ohio Supercomputer Center," the usual response is, "I didn't know that there was an Ohio Supercomputer Center!" That's a reasonable reaction, because most Ohioans aren't involved in academic or commercial research, so their need for high performance computing (HPC) is understandably limited.
Twenty years ago, on June 7, 2000, the Ohio Supercomputer Center (OSC) announced the creation of the Young Women's Summer Institute—a summer educational program for middle-school girls in Ohio designed in response to the documented lack of interest in math, science and engineering among girls. This unfortunate situation was translating into the low participation of women in the science, technology, engineering and math (STEM) fields, and in particular, information technology.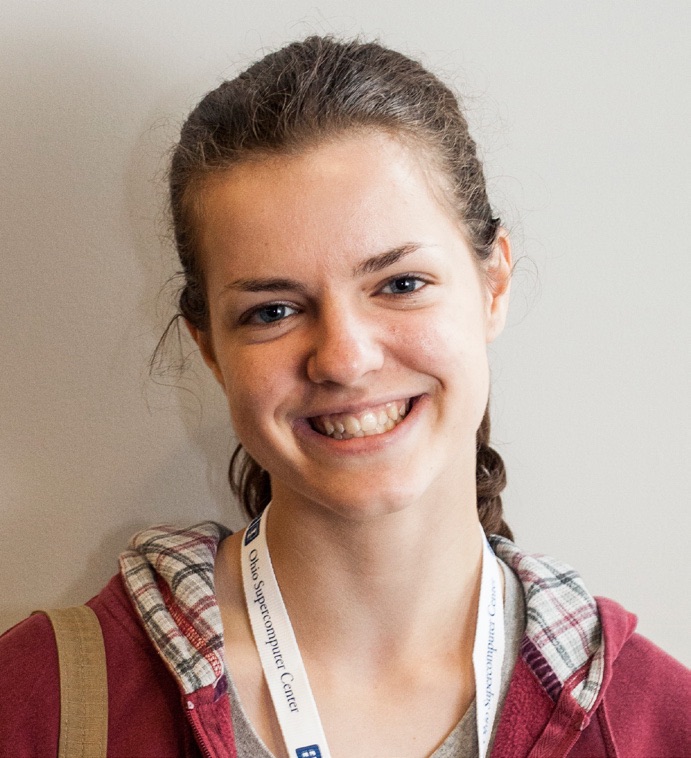 Six years ago, like most sixteen-year-olds, I had no idea what I wanted to do for a living. I knew that I liked math and science, but outside of solving word problems, I had only a vague notion of what STEM looked like in the so-called "real world." Then, in the summer of 2013, I attended the Summer Institute (SI) at the Ohio Supercomputer Center.
According to the U.S. Department of Commerce, Economics and Statistics Administration, women make up less than one-quarter of those employed in STEM (science, technology, engineering, math) occupations in the United States. Not only does this mean that women in STEM remain a disproportionate minority, but it also contributes to STEM field underemployment in the U.S., with not enough properly trained candidates to fill science and technology jobs.
When Russell M. Pitzer, Ph.D. helped establish the Ohio Supercomputer Center (OSC) in 1987, supercomputers at the time were cooled with a liquid called Fluorinert. As system architecture changed over the years, centers moved to air cooling. But it seems fitting that OSC's newest Dell EMC-built cluster, deployed just this year and named after Professor Emeritus Pitzer, has returned to this "retro" method of temperature regulation.
So, with technology always vaulting forward, why does it seem that we're moving backward in this area?
OSC's Oakley Cluster, decommissioned in December 2018, had an impressive run at the Center, with over 10 million jobs completed since January 14, 2012. The $4.1 million HP-built, Intel® Xeon® processor-based supercomputer doubled OSC's computing power at the time, using half as many nodes as the Glenn Cluster.
While Intisar Bashir may be relatively new to Client Services, she is an OARnet veteran, having worked in the Network Operations Center for 12 years before swtching to her current role as a Business Relationship Manager.
In our newest "Meet the Staff" post, Bashir talks about why she felt it was time for a change, what her position has allowed her to do, and what she enjoys doing in her limited free time.
It's summer, and all the signs are here. Master's and doctoral degree students have fully emerged from their writing dens with thousands of words worth of research over which they've toiled for months—even years. They've planted the seeds, met with advisors who have nurtured and massaged their work. What does this mean for you? A new crop of theses and dissertations have put down roots and bloomed in OhioLINK's Electronic Theses and Dissertation (ETD) Center. 
Staff Recommendations
"Could DNA be the future of data storage?"
"Ohio State chemists find a way to provide healthcare to people in remote areas."

"Interesting! Thermal imaging to reduce cheating"
Recommended by Jamie Abel on Jul 12, 2016 - 1:15pm