When I say, "Hi, I'm from the Ohio Supercomputer Center," the usual response is, "I didn't know that there was an Ohio Supercomputer Center!" That's a reasonable reaction, because most Ohioans aren't involved in academic or commercial research, so their need for high performance computing (HPC) is understandably limited. However, when I'm traveling around the Buckeye State and meeting with professors, students, chief information officers, engineers, product designers and data analysts, it is often exciting for them to learn about this terrific statewide resource. It's a great feeling to connect people to the computational hardware, software and expertise that allows them to complete successful research and engineering projects that drive innovation.
The Ohio Supercomputer Center (OSC) is funded by the State of Ohio and supported by both the higher education community and commercial enterprises who use our cutting-edge HPC products and services. As a unique Ohio IT asset, we are proud that 23 Ohio universities, over 3,000 individual researchers and 92 companies and other educational institutions used our systems in 2018.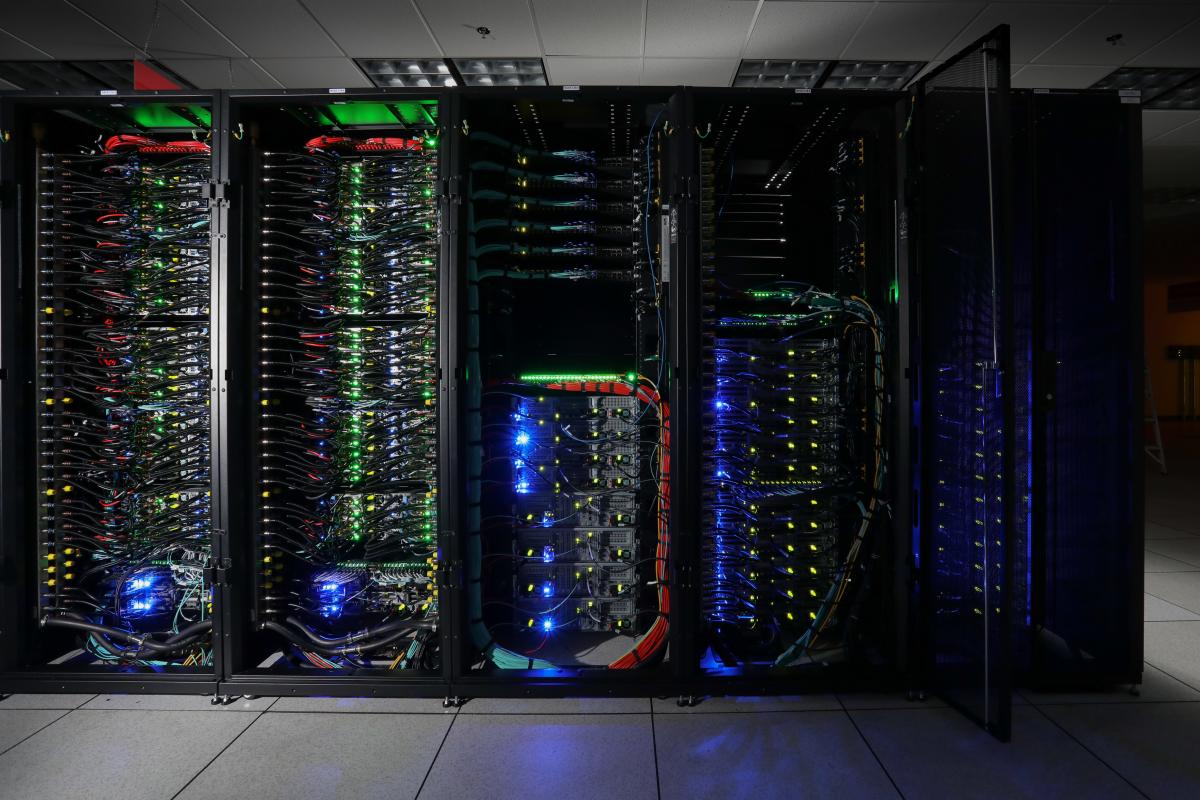 The many scientific investigations and engineering analyses performed at OSC span the medical, agricultural, energy, automotive and aerospace fields. Some of the academic projects studied disease resistance in crops, precision medicine for the treatment of schizophrenia and Alzheimer's disease, nanostructure defects in materials, and aircraft crashworthiness. Business research touched on the development of drones for human transportation, fuel and lubricant additive improvements and stress distortion in welding simulation. These complex studies were all assisted by the computational hardware and software and data storage services offered by OSC.     
The HPC-driven innovations developed with the assistance of OSC assets are aimed at improving health and curing illnesses, pioneering scientific breakthroughs and improving the design and performance of products. We provide students, faculty members, clinicians, engineers and data scientists across the state with the integrated computational power and in-house expertise they need to accelerate these critically important advances. Supercomputing resources help Ohio universities recruit elite educators and outstanding students. They also aid state and local economic development professionals in their work of attracting and retaining businesses that employ thousands of hard-working Buckeyes. In today's high-tech economy where big data, artificial intelligence, virtual and augmented reality, machine and deep learning, and modeling and simulation are revolutionizing business, access to high performance computing resources is critically important. 
OSC is proud to support a number of the universities, research hospitals and companies around the state who are a vital part of today's complex global economy. We understand that there are many additional parties who may be curious as to if and how OSC may be able to help them. The process of connecting people to our valuable HPC assets begins with a simple no obligation conversation. If you would like to learn more about how OSC may be able to accelerate computational science for you and your organization, please reach out to us. We would love to meet you and exchange ideas!