The Ohio Supercomputer Center has had much to celebrate this year. From co-celebrating a 30th anniversary with OARnet to launching Open OnDemand and unveiling the Dell/Intel Xeon Owens Cluster, 2017 has been a memorable year.
So, when OSC staff members attend the SC17 conference at the Colorado Convention Center in Denver from Nov. 12-17, they'll have plenty to share from the OSC exhibition booth with the 13,000 attendees, composed of scientists, researchers, engineers, and a who's-who from the HPC international community.
But just as importantly, they'll also gain incredible knowledge to bring back to Columbus. This is, after all, the premier supercomputing event of the year, and its technical program is one of the broadest of any HPC conference, offering an array of invited talks, panels, research papers, tutorials, workshops, posters, and Birds of a Feather (BoF) sessions.
Here's a look at what members of the OSC management group are anticipating at the upcoming conference.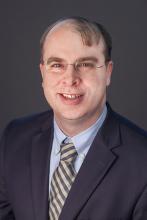 Alan Chalker, Ph.D., director of strategic programs 
"Having first gone to SC in 1996 in Pittsburgh, and this being the 30th anniversary of OSC, I've seen lots of changes both locally and within the HPC ecosystem. I'm most looking forward to the retrospective aspects of this year, as well as the coming-soon trailers. 
"Walking around the exhibit hall and popping into various technical sessions always gives an interesting perspective on what are the 'mainstream' topics and technologies, but if you look a bit closer, in the peripheries you can always pick out teasers of the future of HPC. As part of my group's responsibility to message and market OSC to clients, I always get good ideas seeing the marketing and messaging present throughout SC."
Karen Tomko, Ph.D., director of research software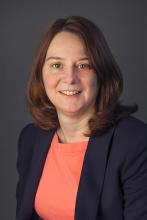 "Attending SC provides a break from the day-to-day at OSC and a chance to take time to consider what is happening in the greater HPC community, both in terms of what other supercomputer centers are doing and in terms of what interesting software and hardware trends and new technologies are emerging.
 "But there are also very specific events and technical presentations of interest. Here are some things that I plan to attend:
Intel developer's conference and Intel PCC program dinner
NVIDIA Roundtable: Research Computing Leaders
HUST'17 Workshop, of which I am a program committee member
Project meeting with collaborators from the Texas Advanced Computing Center (TACC) and the San Diego Supercomputer Center (SDSC) on an NSF-funded project, "Next generation communication mechanisms exploiting heterogeneity, hierarchy, and concurrency for emerging HPC systems" with DK Panda, Ph.D., The Ohio State University professor of computer science and engineering, and his group. 
As many of the BoF sessions as I can fit in my schedule
Campus Champion meeting and CASC luncheon to network with colleagues from across the country
Specific HW technologies that I expect to hear a lot about are:
NVIDIAs V100 GPU that targets Machine Learning workloads
Intel's Knights Hill Xeon Phi, which also is targeting Machine Learning workloads
AMD's Epyc processors (a re-entry into the HPC server market for AMD)
Performance results for Intel's latest Xeon chips, code named 'Skylake' and recently available for the server market
 
Brian Guilfoos, HPC client services manager
"Many of the papers and BoF sessions I'm looking forward to hold an important relevance to our clients and will allow us to learn ways to better meet their needs. Some of what I'm planning to attend includes:
Papers: 
"How Serious Are We About the Convergence Between HPC and Big Data?"
Common Big Data Challenges in Bio, Geo, Climate, and Social Sciences
BoFs:
Interactivity in Supercomputing
Total Cost of Ownership and HPC System Procurement
Containers in HPC
HPC Carpentry - Practical, Hands-On HPC Training
Tracking and Analyzing Job-level Activity Using Open XDMoD, XALT, and OGRT
Charliecloud: Unprivileged Containers for User-Defined Software Stacks in HPC
Securing HPC: Development of a Low Cost, Open Source, Multi-Factor Authentication Infrastructure
Douglas Johnson, chief systems architect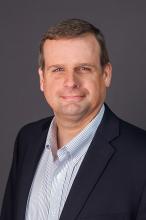 "I'm looking forward to attending many of the workshops, the vendor NDAs, and many portions of the technical program. I also have the privilege of giving a presentation in the Data Direct Networks (DDN) booth from 7:30 to 7:45 p.m. Monday evening.
"In spring 2016, OSC staff members installed an entirely new storage environment that provides OSC clients nearly 5.5 petabytes of spinning-disk storage capacity distributed over several file systems, plus 6+ petabytes of backup tape storage. The presentation will discuss the OSC systems and the storage design, some of the research being done on our systems, and storage challenges for Centers like OSC."
Also of note, Katharine Cahill, Ph.D., an education and training specialist at OSC, will be assisting with the production of a workshop and presenting a paper.
On Sunday, Cahill will help in the workshop "Best Practices in HPC Training." She has helped review workshop submissions, plan the agenda, and with delivery of some equipment. On Monday, Cahill also will present a paper, "A Proposed Model for Teaching Advanced Parallel Computing and Related Topics," at the EduHPC workshop.
For more on OSC's role in SC17, take a look at our recent press release and follow us on social media all week long on our Facebook and Twitter accounts.