Ed.—This post is the second in a series on manufacturing in recognition of Ohio Manufacturing Month (October) and National Manufacturing Day (Oct. 4). For others in this series, follow the manufacturing tag.
---
Experimental testing is fundamental to most engineering R&D. This physical testing is usually accurate and repeatable, but the time to get a new or improved product to market is often lengthened and/or performance is compromised as these time-­consuming and expensive procedures are used to drive product development forward.
Over the past decade, large companies have leveraged simulation techniques to help expedite their design and development phase, with the use of Computational Fluid Dynamics (CFD) being the key tool in fluid based systems. By marrying CFD with traditional physical testing, it is possible to quickly identify and correct weaknesses in a given design and often improve performance above what would have been achievable through rig testing alone. Success with this type of approach means it has become standard practice in high-end engineering sectors such as Aerospace, Automotive, and Motorsports, with companies often having large teams of engineers dedicated to developing and applying their CFD methodologies and refining processes built up over several years.
When conducting any computer-aided design, there are three major components that a given organization requires:
Highly qualified and skilled engineers
Very expensive and complex software
Access to, or ownership of, high performance computing (HPC)
These requirements often push the cost of entry to these high-end tools outside the budget of small and mid-sized manufacturing and engineering firms.
Using our invaluable experti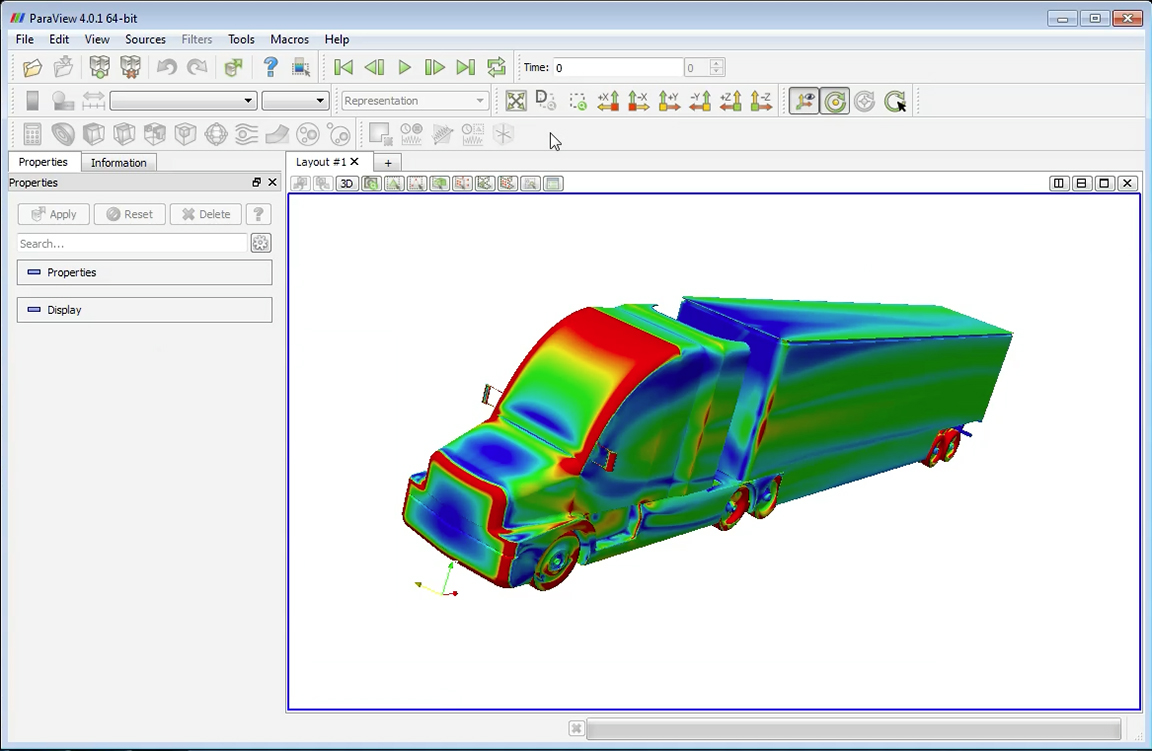 se and a proven track record of developing and applying open source CFD methods to a variety of engineering problems, TotalSim – working hand-in-hand with our HPC partner, the Ohio Supercomputer Center (OSC) – is addressing all three of these factors – removing the hurdles that prohibit wider adoption of these proven methodologies in the broader engineering world. It is our intent to partner with OSC, NIMBIS Services and other HPC enablers, in a program known as AweSim, to create vertical applications focused specifically to the needs of our industrial clients.
This is achieved by addressing each of the points above, as follows:
We are developing web-based interfaces that will vastly simplify the process of model definition without impacting the fidelity and/or intent of the underlying simulation, allowing non-­experts to drive the tool.
We're using an open-source CFD solver, breaking away from commercially developed and licensed software. In this way, the cost element of conducting these simulations is dramatically reduced, whilst also allowing direct customization of the source-­code to bring about improvements in fidelity and computational efficiency for a given class of flow regime.
The HPC component is being hosted by supercomputing service centers and offered to the marketplace through e-commerce portals. This removes the burden of the IT-related issues associated with high-end computing, from investment and subsequent maintenance costs, and future proofing from the inevitable upgrade requirements the future will demand.
It is our intent to demonstrate that the tools and methods we apply internally within TotalSim for the benefit of our current customer base can be leveraged through an Internet-based infrastructure making them available to a wider and broader demographic. By offering this functionality through a software-as-a-service model, TotalSim can significantly reduce the cost of simulation, removing the hurdles that prohibit wider adoption of these proven methodologies in the broader engineering world.