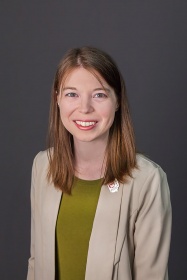 OhioLINK staff members Emily Flynn, metadata and electronic theses and dissertations (ETD) coordinator, and Erin Kilkenny, cataloging assistant, recently published an article titled "Cataloging from the Center: Improving e-Book Cataloging on a Consortial Level" in the journal Cataloging and Classification Quarterly.
Cataloging is the process of creating records for each purchased library resource so users can find relevant materials when they search library catalogs. Cataloging is essential for resource accessibility and is important behind-the-scenes work. Electronic resources (e-resources) remain popular and libraries continue to increase purchases, but without a cataloging record for the item in the online library catalog, users will not know about it and cannot use it.
The article showcases the updated workflows OhioLINK staff created after consolidating cataloging from a network of volunteers to a central OhioLINK staff cataloger. Previously, volunteer catalogers at OhioLINK member institutions graciously agreed to catalog OhioLINK's shared e-resources – a process that worked well for more than a decade. Gradually, as OhioLINK increased e-resource purchasing from a wider variety of publishers, there were sometimes significant delays between when records were received for cataloging and when they were provided to members and made available to users. This means resources could not be found by users until there was a cataloging record.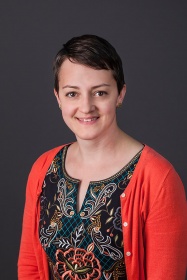 OhioLINK sought to relieve volunteers from the increasing cataloging burden and provide records in a timelier manner and on a regular schedule by creating a central cataloging staff at OhioLINK. The addition of central cataloging staff also allowed OhioLINK to begin record maintenance projects to ensure all cataloging records meet current standards, including having correct links to content. Staff is also able to manage cataloging related projects among member institutions. One already completed project focused on ensuring material formats are correctly displayed in the OhioLINK Central Catalog, which assists users in finding resources in a desired format. The article discusses the streamlined workflows, challenges, and efficiencies gained, along with possible transferrable lessons for other libraries and consortia.
The transferrable lessons include:
Thorough workflow documentation is essential, especially when transferring cataloging responsibilities. Keeping it updated is also key.
Systematic organization of cataloging files and folders and file naming conventions help streamline cataloging, while also reducing frustration when looking through file folders.
Automate frequent tasks using MarcEdit assigned tasks or OCLC Connexion macros. OhioLINK cut cataloging time in half for one publisher through automating tasks.
Monitor and note changes in record quality. Tracking issues and following up with vendors or record providers are more likely to provide a resolution than waiting for records to improve or reporting records in a one-off manner.
By sharing OhioLINK experiences and insights, Flynn and Kilkenny hope that other libraries and consortia can learn from and apply them more efficiently to their own endeavors to create and supply metadata for the growing number of e-books.
Link to full text: http://dx.doi.org/10.1080/01639374.2017.1358787