If there's one question or comment that seems to follow me around the many events I attend it's, "Why aren't we using this program already?" It's a good question for most manufacturers and engineers to ponder.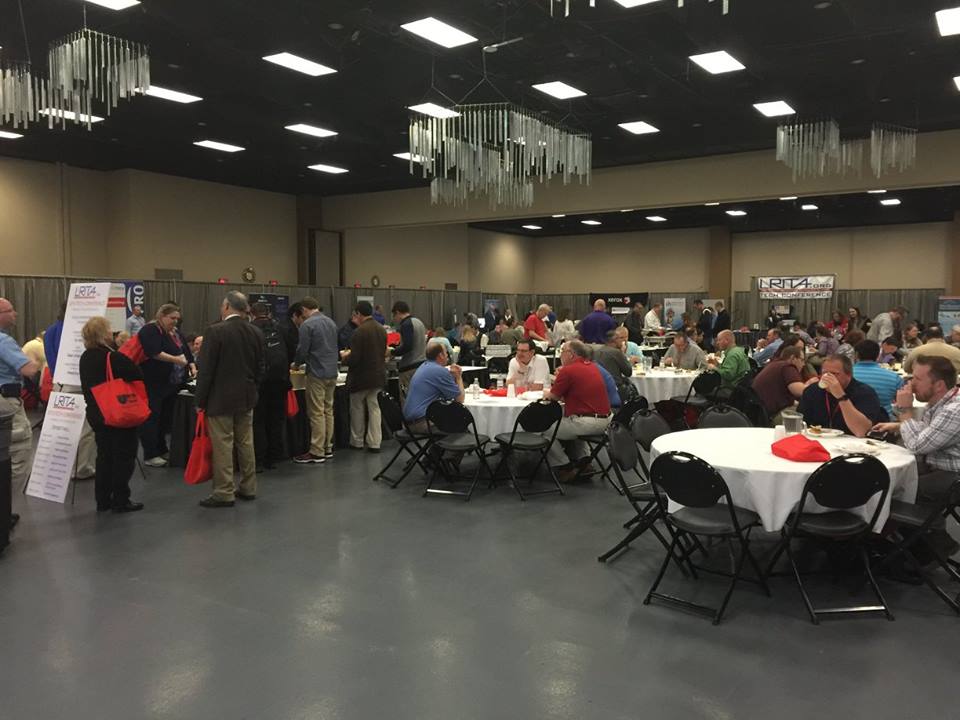 That comment reared its head once again recently when I attended the LRITA.org 2016 Tech Conference at the Veterans Memorial Civic and Convention Center in downtown Lima. The theme of this year's event, which gathered IT professionals from around northwestern Ohio, was "Sharing the Knowledge," and there were plenty of opportunities for attendees to find resources and ideas designed to help their businesses thrive.
Featured in one of the 12 technical breakout sessions at LRITA.org was the Ohio Supercomputer Center's AweSim Modeling and Simulation Program, a public/private partnership formed to bring the benefits of high performance computing and M&S expertise to manufacturers. Participants learned how companies are able to leverage the power of OSC's high performance computing platform and the expertise of the AweSim Modeling and Simulation Program in a variety of ways.
An IT executive at the presentation mentioned that his company was already using desktop design tools, but he was hearing complaints from the engineering department about slow processing time on their projects. This is a common situation, and many of our AweSim Program customers take advantage of HPC for the computational speed it provides. HPC also gives R&D professionals the opportunity for them to scale up their design work using a secure and powerful high-speed network. 
"They're not experts at this stuff," the gentleman said, "but they're getting better at it all the time!" 
Exactly! What a great time for this manufacturer to leverage the experience of the AweSim M&S partnership, and to move up to the next level of product modeling and simulation.           
Spreading the word about the variety of ways a business can leverage M&S on an HPC platform is one of the many reasons it was great to be at this LRITA.org event. Several session participants commented they didn't even know there was an Ohio Supercomputer Center! So even though we have been around since 1987, many Buckeyes have no idea of the amazing technological advantages made possible by OSC and the other members of the Ohio Technology Consortium (OH-TECH). Once introduced to the variety of resources available to companies through the AweSim program, many IT folks who attend a presentation request information they can pass along to their R&D and engineering colleagues. This often leads to further discussion with an AweSim partner about hardware, software, storage and the possible development of a customized M&S app. 
Many of our customers were already doing M&S work prior to their introduction to AweSim, but they wanted to leverage more HPC computational capacity or different software programs to advance their prototype designs. You might already be an M&S all-star who wants to use OSC for peak demand or time-sensitive projects. Whatever the case, you can learn more about AweSim and Ohio Supercomputer Center by visiting our website at www.awesim.org, or by contacting Chase Eyster, the AweSim Program Business Development Manager, at (419) 631-3692. Find out for yourself why companies around the state, and across the country, are taking advantage of the amazing resources available to them through this industrial engagement initiative!            
 So at this point, the question isn't why aren't you using this program already, it's when are you ready to start?