Kelvin Trefz joined the eStudent Services team as executive director in July 2016. Kelvin holds two degrees from Ohio State and has a background in education.
Before joining eStudent Services, Kelvin taught science and math to high school and college students. He also played a role in the creation of Ohio State's former learning management system, Carmen.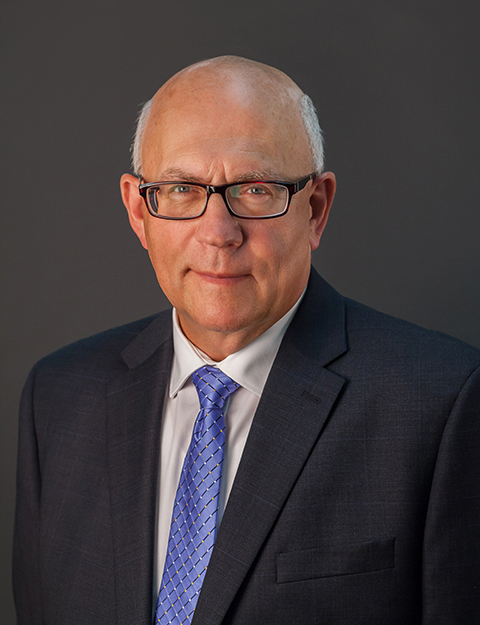 Kelvin recently talked with eStudent Services about his goals for eStudent Services and his interests in spelunking, kayaking and photography.
Where did you grow up? Near Cardington Ohio in southern Morrow county. We moved down to the Columbus area in about '90-'91.
Tell us about your educational background and your path to eStudent Services. My bachelor's is in science education. A master's in instructional design allowed me to work with many disciplines in the university to build online courses. This coupled with working with other educational units provided me with a broad background in K-12 and higher education. Both my degrees are from Ohio State, Columbus. My first year was at Case Western Reserve then a year at the OSU Marion campus transferring down to finish at Ohio State, Columbus. I taught physics and chemistry in high school, I taught physics, electronics and math at Marion Technical College, and then I taught one college physics course. I had designed several hundred courses by this time. I really liked teaching physics but a close second was working in educational technology. I enjoyed showing people what technology has been used, what could be used, and what might be used in the future.
What about eStudent Services interested you? The chance to improve students' and lifelong learners' educational experience and their chances of success. eStudent Services has many ways to help students and others find a degree, career or retool for a new career.
What is your vision/goals for eStudent Services? Through partnerships with Ohio's colleges and universities, eStudent Services can positively affect Ohio's current and future college students. Applying the statewide economic power eStudent Services can utilize the other OH-TECH members to provide technology to Ohio's higher education community, reducing the cost to students and institutions while supporting the faculty in teaching face-to-face, blended and online. Access to tools and resources provided will help colleges and universities meet standards, and accreditations along with state requirements. eStudent Services provides real and virtual opportunities for higher educational professionals for professional development, partnerships and collaboration. Lifelong learners can complete their degrees, advance in their current career or retool for new careers.
What's something about yourself that might surprise people? I enjoy spelunking. It has been a while since I have been in caves, but I really enjoy seeing what is under our feet. You find a hole in the ground, and you slide down through that hole, and then start exploring. You take ropes, lights, create removable markings that indicates that you came up or down through there. Sometimes that's the only way you can find your way back. There was one crawl where I was pushing my pack ahead of me because it's thin enough that you can't have it on your back. I thought that I might get stuck. But you just have to relax, exhale, and push back. Sometimes you have to back out a long way to get back. You tend to get dirty, but it's a lot of fun.
Do you have any goals for yourself this year? Provide support and growth for our current programs, eTutoring, Esri ArcGIS, OhioLearns, and OhioRISES. Another goal would be to bring two new programs online, eAdvising and eCoaching which are similar in structure to eTutoring and they would work directly with students.
What accomplishments are you most proud of? My role in the formation and running of Carmen, Ohio State's Learning Management System and the course design work which positively affected the students in those courses.
What do you like to do in your free time? Kayaking and photography. Sometimes both at the same time. I photograph mostly nature, plants, animals and birds. I like to find the unusual, a different angle on common things or pairings of things you don't normally see.