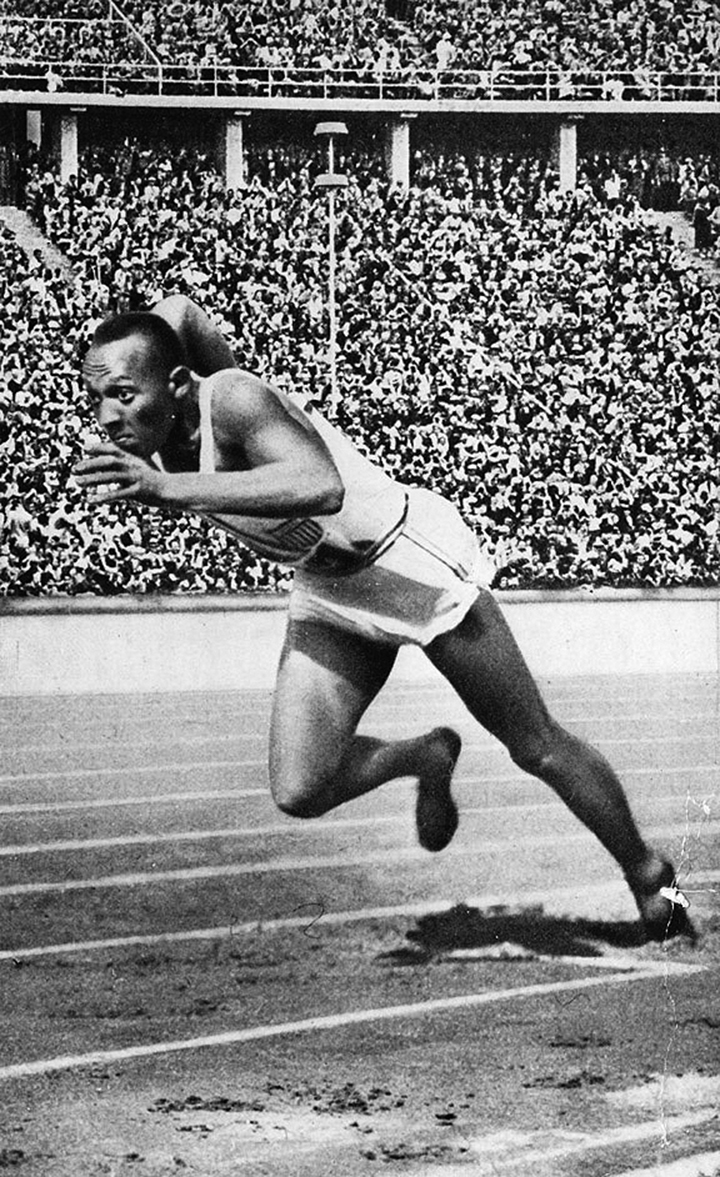 In 1936, Jesse Owens plunged into a world decorated in hate and crossed the finish line with his name etched in history. Eighty years later, the Ohio Supercomputer Center – inspired by the Olympian's speed – will name its newest (and fastest) supercomputer cluster after Owens, a decision that isn't taken lightly by any stretch of the imagination.
Pioneers in a slew of disciplines are considered to adorn the names of OSC clusters, and the list of finalists Owens outpaced included Nobel Prize winners, famous inventors, talented musicians, well-known industrialists and a former president. So it's a tribute to not only a great athlete, but also a difference maker.
It took only nine days in the capital of Nazi Germany for the humble, 22-year-old son of a poor, black sharecropper to show the world that the heart of a champion doesn't need the approval of a tyrant to steal the spotlight. Owens' accomplishments at the Olympic Games transcended sports and have shined throughout history.
The upcoming summer Olympics in Brazil mark the 80th anniversary of Owens writing his story on America's national wall; in fact, Aug. 9, 1936 is the date Owens became the first African-American athlete to win four gold medals, helping the 4X100-meter relay team take gold in 39.8 seconds – a record that stood for two decades.
Meanwhile, the Owens name and image stand figuratively and literally to this day. Across the country, there are monuments and statues of Owens, street signs bear his name – one even in Berlin – there are museums, parks, stamps, documentaries and plenty of books, some of which he wrote himself. Ohio State's track and field team runs in Jesse Owens Memorial Stadium, where track stars from around the country are invited to compete in the Jesse Owens Track and Field Classic every spring. And earlier this year, the movie "Race" brought back Owens' white-knuckle story of overcoming a myriad of obstacles both on and off the track.
What was really interesting to me is what Ohio Department of Higher Education Chancellor John Carey wrote to Owens' daughters when the announcement about the new supercomputer was being made:
"Our newest supercomputer system is the most powerful that the Center has ever run. As such, I thought it fitting to name it for your father, who symbolizes speed, integrity and, most significantly for me, compassion as embodied by his tireless work to help youths overcome obstacles to their future success. As a first-generation college graduate, I can relate personally to the value of mentors in the lives of those students."
The fact that Carey highlighted Owens' mentorship to younger people is impressive given that people normally focus on either the racial or athletic aspects of his life. But it is a telling sign, because the truth is, what Owens meant differs depending on your viewpoint. Like a cloud in the sky, his image can be whatever you make it.
He was an amazing athlete, a champion of equality, a mentor to young people, a father, a husband, a black entrepreneur, an author and a rags-to-riches story. In total, he's a legend whose story is as relevant today as it was in 1936.
Jesse Owens' story hasn't been forgotten or even dimmed in the past 80 years, and it should reverberate for another 80. It's certainly a story worth telling over and over again.