During my recent annual stop at the Lima Regional Information Technology Alliance (LRITA), I heard a statement that's become quite familiar – "Wow, it sounds like AweSim really has a wide variety of  (high performance computing) resources."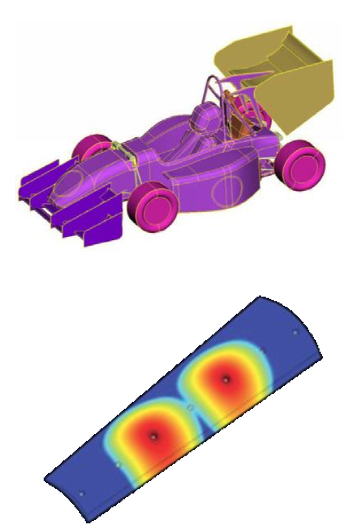 The gentleman who made this statement was an engineer from a small agricultural equipment manufacturer in western Ohio. He had just attended a presentation about the Ohio Supercomputer Center and the AweSim Modeling & Simulation Program. Prior to this conference, he had no idea about OSC high performance computing (HPC) services and the AweSim Program.  
"That's true," I replied, "and that means we have a wide variety of HPC solutions."  
After all, what good are resources if you can't leverage them for your own use?
I make presentations about the AweSim M&S Program regularly, and I know that many folks in attendance are hearing about OSC and AweSim for the first time. Faculty and students from universities and colleges across Ohio are doing amazing academic research work on OSC computers every day, but we serve numerous commercial clients, as well.  
The AweSim M&S Program is OSC's industrial outreach initiative to make our vast HPC resources available to businesses throughout the Buckeye State. My mission is to make sure company owners and management, engineers, industrial designers, and IT professionals from a variety of businesses are learning more about the "HPC in the cloud" advantages that are available to them through the AweSim Program.
If you think "supercomputing" is too complex, too expensive, or too difficult to utilize, then you already understand why the AweSim Program was developed. With our assistance, businesses of all sizes and across a variety of industries are using HPC for virtual product design, testing simulations, and data-intensive projects. Your company is already using computer-aided engineering tools and design software, and we want to help you take these efforts to the next level with M&S on HPC. The AweSim Program has a team of engineering service providers (ESPs) who are experts in a variety of computer-aided engineering disciplines.
The ESPs work with open-source and commercial software packages in a variety of scientific fields such as computational fluid dynamics, finite element analysis, multiphysics, big data analysis, structural mechanics, fabrication, and welding. Let's have a conversation and determine how you can leverage the HPC resources (hardware, software, expertise, app hosting, and development) available through the AweSim Program.    
We have an HPC Readiness Self-Assessment to help your organization determine how to best utilize HPC for enhanced product development, testing, and data analysis. Please take a minute to complete the survey, and don't worry about your score. Just use it to check the AweSim solutions column to learn how our team can help your company gain efficiencies and innovate faster, regardless of your experience level with M&S on HPC.
After you have completed the assessment, give us a call at 614.688.0971 to set-up an introductory meeting. It's a no-obligation opportunity to learn more about OSC and AweSim. Let's get together and see how we can put the computational power and speed of HPC to work for you on your next M&S project!