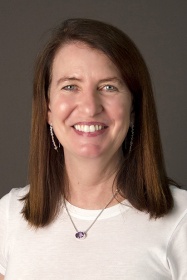 COLUMBUS, Ohio (Feb. 15, 2018) – OhioLINK member institution staff gathered in Columbus on Tuesday as OhioLINK held its inaugural OhioLINK Summit at the Greater Columbus Convention Center as part of the Ohio Educational Technology Conference.
Recommended by the Reframing OhioLINK Committees Task Force, the Summit provided a platform for participants from around Ohio to share ideas, brainstorm on future initiatives and desired services, and participate in discussions about OhioLINK resources and policies and how they impact member institutions.
Executive Director Gwen Evans delivered the opening address by highlighting OhioLINK's unique collaborative organizational structure. OhioLINK stands out among library consortia in North America for the number of members, its technology portfolio, and its vast amount of shared digital e-books, journals, and databases. For the entire press release, be sure to head to OhioLINK's website.