(25th Home)   (1963-1986)   (1986-1994)   (1994-2001)   (2001-2005)   (2005-2007)   (2007-2013)

The Expansion Years
After the staff of the Ohio Supercomputer Center established its "sea legs," it began expanding to the multitudes of processors, networks, users and communities that we take for granted today. OSC began experimenting with parallel processing, established new networks, surveyed various user groups and developed new education programs.
---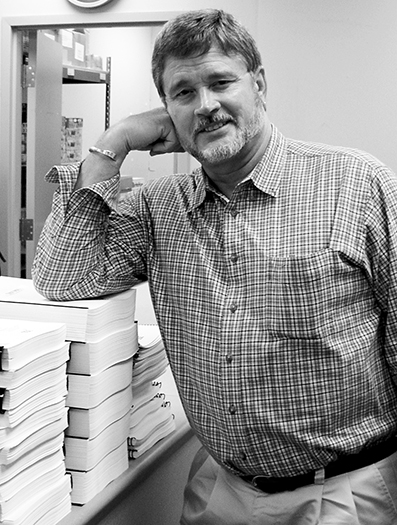 Processing Upgrades
In early January of 1994, OSC software development specialists released the Local Area Multiprocessor system to the parallel processing and cluster computing community for production computing.
On April 18, OSC engineers took delivery of a 32-processor Cray T3D MPP, an entry-level massively parallel processing system. Each of the processors included a DEC Alpha chip, eight megawords of memory and Cray-designed memory logic.
Since the T3D as a stand-alone machine had no input-output mechanism, OSC also installed a small Cray Y-MP 2E next to the T3D to serve that function.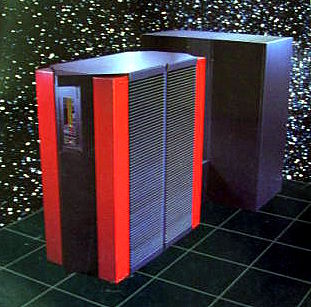 OSC and OSU Collaborations
During the year, OSC began a collaboration with Ohio State Academic Computing, forming the OSU Office of Academic Technology Services. OSC and OSU also collaborated that year to deploy the Greater Columbus Free-Net. Free-Net was an outreach project of OSC and OSU that promoted information systems and technology use for the enrichment of the Central Ohio community. Free-Net was one of nearly 20 similar entities throughout Ohio deployed in the early and mid-1990s that provided dial-up Internet connection, email, Usenet news and web hosting for students, staff and Central Ohio non-profit agencies. At its peak, Free-Net served more than 40,000 users.
The State of Ohio created SchoolNet within the Department of Education in 1994 to oversee the adoption of educational technology in Ohio schools. The commission's staff eventually coordinated the wiring of more than 100,000 classrooms. SchoolNet evolved to assisting districts in integrating technology into the teaching and learning environment and building the capacity of districts to effectively manage and support technology. SchoolNet eventually was merged a decade later with the Ohio Education Telecommunications Network into eTech Ohio.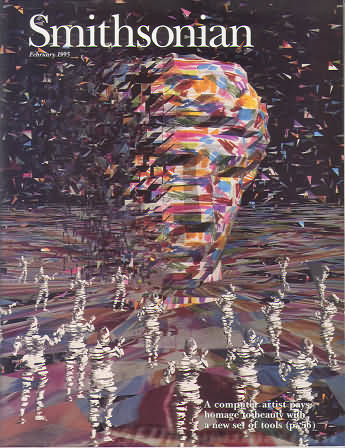 In February 1995, Smithsonian Magazine ran a cover feature titled, "Charles Csuri is an 'Old Master' in a new medium." In the article, Smithsonian recognized Csuri as the "Father of Computer Art." The article began: "In the short history of computer art, Prof. Charles Csuri at Ohio State University may be the nearest thing, in this new art form, to an Old Master."
OARnet Expands Service
OARnet and MCI Telecommunications completed the installation and testing of expanded gateway service to the Internet in March 1995. Later, in August, Larry L. Buell was appointed acting director of OSC Networking. Buell had been assistant vice president of University Systems – the administrative data processing center for Ohio State. Buell succeeded Alison A. Brown and Jeffrey Ritter, who served as director and acting director, respective
IBM SP2 Installation and More Upgrades
In April, OSC engineers began installing a powerful new computer at the OSC/KRC – an IBM RISC System/6000* Scalable POWERparallel Systems * SP2. The SP2 could run several numeric-intensive and data-intensive projects across different processors – which allowed different users across the state to use the SP2 at the same time – or handle a single project quickly by distributing the calculations equally across its available processors.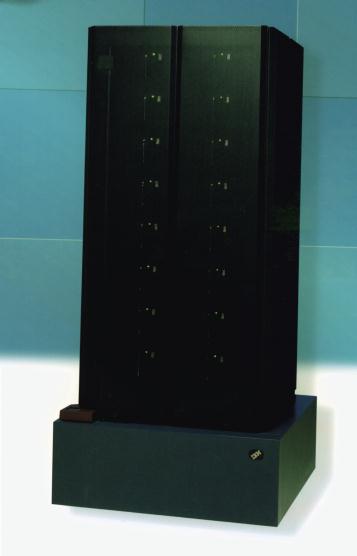 "We selected the SP2 largely because of its ability to use a high-speed switch to interconnect the processors, and the assignment of disk units to individual nodes in order to optimize parallel I/O," said Al Stutz, OSC's associate director.
Several interesting projects had already been targeted for OSC's new SP2. Combustion engineers at the Center planned to develop software codes for the IBM SP2 that would enable them to solve advanced combustion problems on the SP2's parallel platform. In addition, OSC employees developing parallel Fortran applications wanted to use the SP2 to beta test a new High Performance FORTRAN (HPF) compiler.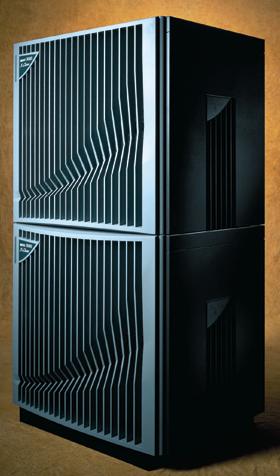 OSC engineers at that time also installed a Convex Exemplar SPP1220 system, a recently upgraded version of Convex's popular SPP1000 system, featuring a new processor, memory and I/O package. Later that year, in October, they also installed an SGI Power Challenge system at the KRC site. The SGI system featured 16 processors, two gigabytes of main memory (8-way interleaved), and four megabytes of secondary cache.
In March 1996, OSC released LAM 6.0, a major upgrade of its MPI implementation for UNIX-based clusters. Among the new features in LAM 6.0 were an early implementation of MPI, process spawning, dynamic processor resources and fault tolerance.
1996 Cray Leadership Award
A month later, OSC's Don Stredney and OSU Medical Center's Dr. John McDonald won a prestigious Cray Leadership Award for Breakthrough Computational Science for successfully demonstrating a virtual reality application aimed at helping medical students more effectively learn how to administer epidural analgesia, one of the most frequently used techniques for the relief of pain during surgery, particularly during childbirth. The award was presented June 3 at the annual Computerworld Smithsonian Awards ceremony at the National Building Museum in Washington, D.C., according the project a place in history in the Smithsonian Institution's permanent research collection.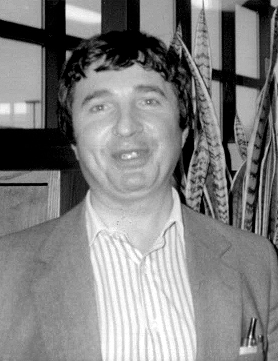 In 1996, OSC's Charles F. Bender and Jan K. Labanowski contributed five chapters to The Internet: A Guide for Chemists, published by the American Chemical Society. The book description at Amazon.com reads, "This valuable resource contains information for beginners and advanced users. It describes how to use the major Internet resources, including FTP, e-mail, electronic lists, Gopher, and the World Wide Web, and how to become an information provider on the Internet."
Department of Defense Computing Contract
Also that year, OSC officials signed a $5,726,157 million contract to help the Department of Defense (DoD) Research and Engineering modernize computing at Wright-Patterson AFB. Nichols Research Corporation of Huntsville, Ala., served as the prime contractor with the DoD and provides the information technology services to architect, install and maintain the WPAFB center. OSC staff trained defense scientists and engineers in the latest ways computers were being used to help solve scientific problems. In addition, the Center coordinated training and education through a consortium of 14 academic institutions nationwide, including Central State University.
Hewlett-Packard Partnership
In January 1997, the Hewlett-Packard Company announced the results of a six-month-old collaborative relationship with OSC to develop new technologies and tools related to the Message-Passing Interface (MPI) industry standard. MPI allows programs using the message-passing model of parallel computation to run unchanged on scaleable parallel supercomputers, symmetric multiprocessors and networks of workstations.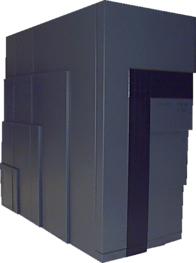 OhioLINK Digital Storage
OhioLINK and OSC unveiled a central access system for digital images, geographic and numeric data in March 1997. OSC served as a large-scale storage facility, offering multi-terabyte storage capacity and a high-speed connection to the Internet, allowing OhioLINK to begin providing digital images, geographic data and numeric data to its 500,000 patrons.
Additional CRAY Systems and OSC Website Training
In June, OSC engineers installed the Cray J90se system. This Scalar Enhanced series doubled the scalar speed of the processors on the base J90 model to 200 MHz; the vector chip remained at 100 MHz. Support was also added for the GigaRing I/O system found on the Cray T3E and Cray SV1, replacing IOS-V.
In November, OSC also installed two additional HPC systems, a Cray T94 and a CRAY T3E. These systems replaced a Cray Y-MP and a Cray T3D, two of the Center's most utilized systems. The T94 featured four custom vector processors at 450MHz and 1GB of memory, while the T3E-600/LC housed 136 Alpha EV5 processors at 300MHz and 16GB of memory.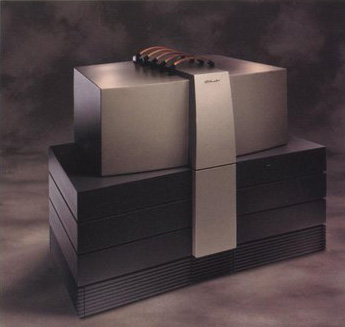 The transition required the rapid transfer of information to a wide user community that was dispersed throughout the state of Ohio, according to Leslie Southern. Migration techniques, hardware descriptions, software capabilities and usage information were quickly delivered via the OSC's web site. Training courses were developed and offerings presented at multiple user sites. It quickly became clear that the demand was much larger than the time and resources available. The short-term solution was to put the training offerings on the web site. In addition to providing the training materials, staff members included the audio tracks (i.e., instructor'
s voice and audience's questions and comments) from the lectures.
A month earlier, OSC staff members participated in the Alliance, led by NCSA, as one of the Partners for Advanced Computational Services and providing many of the threads that constitute the fabric of the advanced computational infrastructure. As one of the Alliance's Partners for Advanced Computational Services (PACS), OSC provided many of the threads that constitute the fabric of the advanced computational infrastructure, and worked with other institutions to make the Alliance appear as one national resource. The Center worked with the computational science and engineering community, as well as with other teams within the Alliance, to provide new technologies that met and exceeded the demands of the user community.
OSC Governance Reorganization
In January 1998, an OSC self-study conducted as a part of a review process led the Center to a reorganization that "allows for central oversight, coordinated outreach, and the development of new initiatives, while maintaining the current strengths of our operating units and advisory committees." The top-level reporting and governance structure remained unchanged with the Ohio Board of Regents and a Governing Board. The major change at the top was the creation of an external Board of Visitors to undertake the annual review of OSC and its activities. To integrate these efforts with the Center's existing, more formal advisory committee structure, a new advisory group called the Initiatives Advisory Committee was created to assist OSC on future directions across all of its activity areas. The first new major function at the Director's Office level was External Relations, and Kate Carey Treyens was asked to manage this area. The second new Director's Office function was Central Oversight, and Larry Cooper was appointed to maintain fiscal oversight and establish the reporting and review mechanisms. The final new function of the Director's Office was to incubate and manage a number of new initiatives, and Steve Gordon was directed to manage this area, in addition to devoting the majority of his time to managing a New Initiatives area.
OSC engineers were busy again in September of that year, installing an SGI Origin 2000 system at the Center. The SGI Origin 2000, code named Lego, came from a family of mid-range and high-end servers developed and manufactured by Silicon Graphics Inc. (SGI) to succeed the SGI Challenge and POWER Challenge. The SGI Origin 2000 contained 32 MIPS R12000 processors at 300MHz and 16GB of memory.
ECLIPS Think Tank
In November, OSC's Electronic Commerce, Law, and Information Policy Strategies (ECLIPS) program was named a think tank for its research on privacy and the legal, policy, and technological issues related to new computing and information technology applications. The program was led by Pari Sabety, who also directed the OSC Technology Policy Group, which focused on the emerging challenges and barriers to widespread adoption of high-performance computing and networking capabilities nationwide. Sabety later served as Chief Financial Officer for the State of Ohio under Governor Ted Strickland. The following April, the OSC ECLIPS program was appointed to the Congressional Internet Caucus Advisory Committee, which provides guidance to more than 100 Senators and Representatives who are examining Internet-related policy issues before Congress.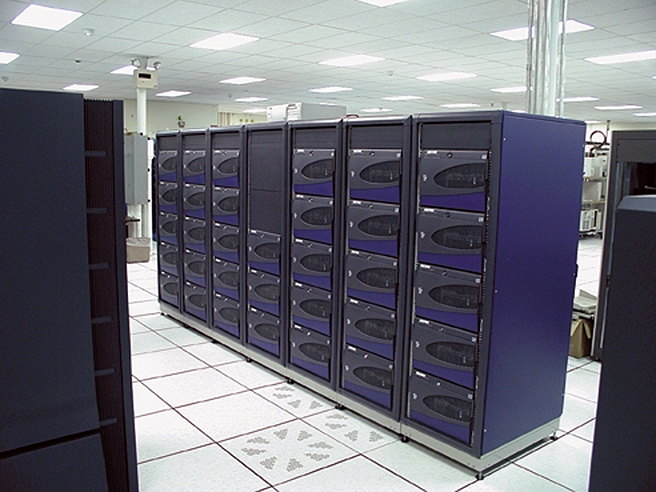 Pinky Made Available
Early the next year, Pinky, a small cluster of five dual-processor Pentium II systems connected with Myrinet, was made available to OSC users on a limited basis. Doug Johnson carefully coordinated the architecture and administration of Pinky and its eventual companion system, Brain. Pinky was named for a good-natured but feebleminded lab mouse in the animated television series Animaniacs. Later in the year,  OSC purchased a cluster of 33 SGI 1400L systems (running Linux). These systems were connected with Myricom's Myrinet high-speed network and used as a "Beowulf cluster on steroids." This cluster, nicknamed the Brain (after Pinky's smarter half on Animaniacs), was initially assembled and tested in one of SGI's HPC systems labs in Mountain View, Calif., in October. It was then shipped to Portland, Ore., where it was featured and demoed prominently in SGI's booth at the Supercomputing '99 conference. After SC99, the cluster was dismantled and shipped to OSC's offices, where it was permanently installed.
"We ran a user code on it. We ran seven different scientific applications developed by researchers in Ohio on the floor of SC after only having about two weeks to port the code over to this new platform," Johnson said.
ONEnet for Schools
In March of 1999, the Ohio General Assembly issued the Ohio Schools Technology Implementation Task Force report, which recommended that the state fund a statewide K-12 network for Ohio's schools. When the recommendations in this report were introduced into legislation (Am.Sub. HB 282) in FY2000, Governor Taft allocated $58.9 million toward its initial phase. Known as ONEnet, the goal of the network was to provide network services to all public and private K-12 schools in the state, linking classrooms to each other and the Internet, while providing access to data, voice, videoconferencing, electronic mail and other educational resources for students, teachers and administrators. ONEnet will eventually be built upon OARnet's new fiber-optic backbone.
In April, OSC installed a 10-CPU IA32 Linux Cluster as a "Beowulf Cluster," a system built of commodity off-the-shelf (COTS) components dedicated for parallel use and running an open source operating system and tool set. OSC developed this cluster to create an experimental test bed for testing new parallel algorithms and commodity communications hardware, to design a model system for cluster systems to be set up by members of the OSC user community and to establish a high performance parallel computer system in its own right.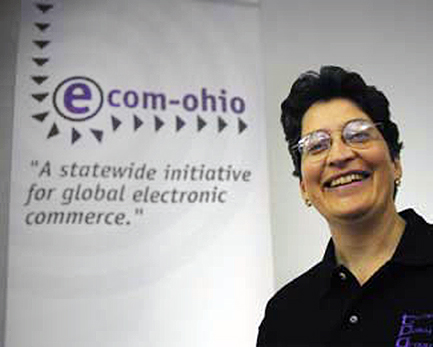 ECom-Ohio
In September 1999, the Governor's Office, Ohio Board of Regents, OSC and leaders from major Ohio industries and universities kick off ECom-Ohio. ECom-Ohio was conceived to assess Ohio's readiness for global electronic commerce, examining issues ranging from adequacy of network infrastructure to how Ohio citizens' demand for e-services is increasing. Housed at OSC, the project brought together major industries, statewide technology leaders and partners in government and education. ECom-Ohio project. A consortium of Ohio institutions helped implement the project using six basic tools to gather data and real-time observations on the operation and use of Ohio's digital economy. The Implementation Team included: OSC, The Ohio State University, University of Akron, Cleveland State University, Youngstown State University, Ohio University and the CAMP-Access Center for Electronic Commerce. Support for the project came from the Ohio Department of Development ($150,000 per year for three years) and Ohio industry partners (each were to offer $20,000 support per year for three years).
Megaconference Connects 
On Oct. 11, 1999, OSC Networking (OARnet) organized and supported Megaconference, the world's largest H.323 Internet videoconference, held at the Fall 1999 Internet2 Members Meeting in Seattle, Wash. There are presentations (called Interactions), vendor presentations, roll calls, musical events and open periods called megaconference Cafes where anyone can talk to anyone. A particularly popular portion is the Roll Calls, where all registrants are given a moment to say hello to the world; they can say whatever they wish, sing a song, play a video or whatever. Coordinated by Bob Dixon and held annually for ten years thereafter, Megaconference received the Internet2 Innovation Award for Outstanding Contributions to Normal Science.
"We believe that for video to be widely adopted, it must first be easy for the average person or educator to prepare and distribute materials over the Internet, and the H.323 technology provides these benefits," said OSC Networking Director Douglas Gale.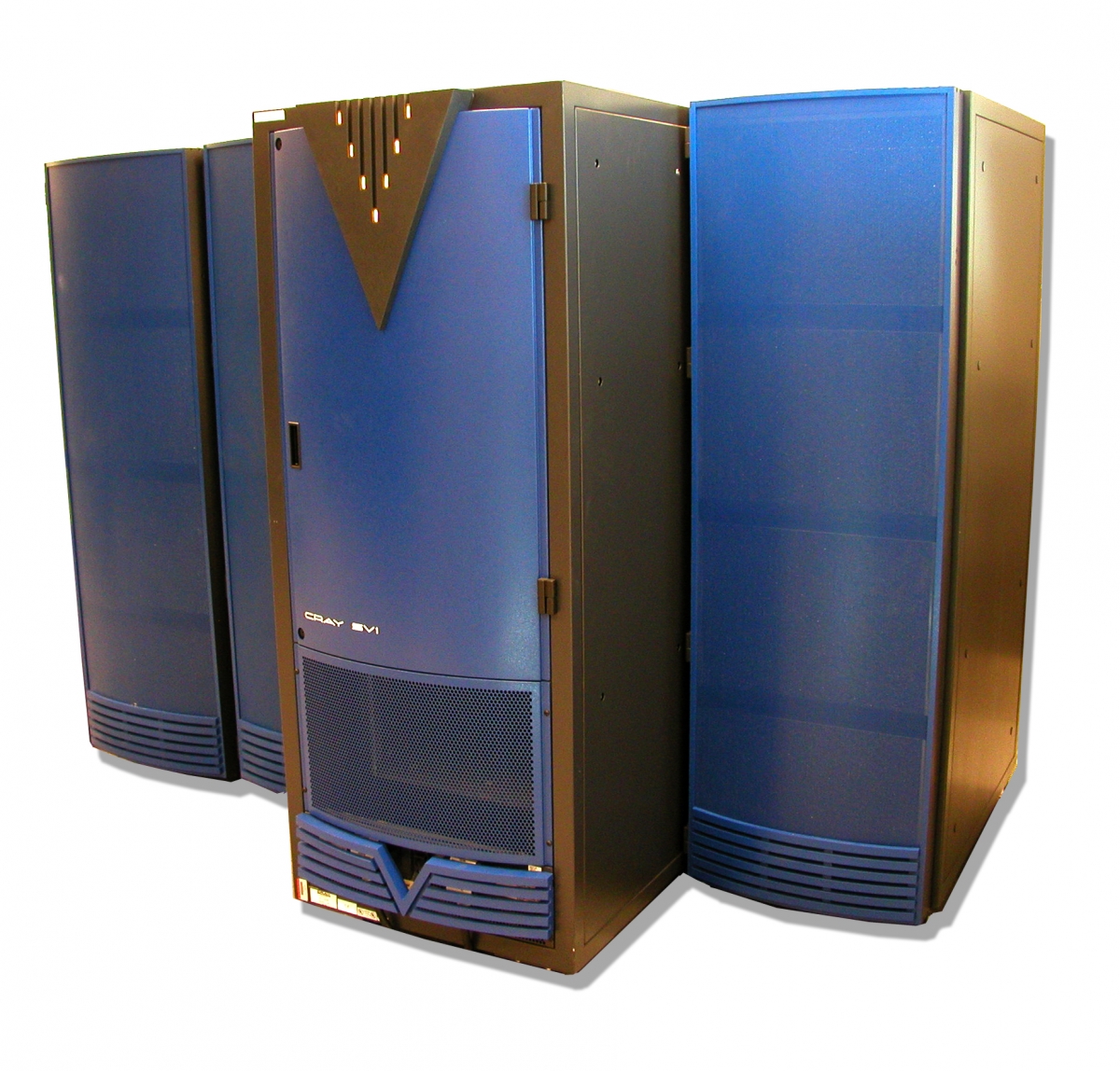 Also in October, OSC engineers installed a Cray SV1 system with 16 custom vector processors at 300MHz and 16GB of memory. The SV1 used complementary metal–oxide–semiconductor (CMOS) processors, which lowered the cost of the system, and allowed the computer to be air-cooled.
InfraGard and ITEC-Ohio
In November 1999, OSC participated in a meeting to create InfraGard, a national program that addresses both cyber and physical threats to security. The FBI's Central and Southern Ohio InfraGard Chapter – which encompasses 48 Ohio counties including those in Central Ohio – held its first meeting in Pickaway County. More than 200 members of the public and private sector, the FBI and academic community attended to work collaboratively on how to handle issues related to network intrusion and system vulnerability. The FBI's National Infrastructure Protection Center (NIPC), the FBI's Cincinnati Division, the FBI's Central and Southern Ohio InfraGard Chapter, OSC, OSU Extension and Bank One sponsored the conference.
ITEC-Ohio was created with offices at OARnet in December 1999 by the University Corporation for Advanced Internet Development (UCAID) and is chartered by Internet2 to serve as a national network-testing laboratory for the Internet2 community. ITEC-Ohio (Internet2 Technology Evaluation Center) is a consortium of Ohio universities, government agencies, and corporate partners whose purpose is to examine critical new applications, infrastructure problems and emerging technologies in order to meet future academic, engineering and industrial needs in research, education, government and commerce. ITEC-Ohio is one of only two ITEC testing laboratories in the United States; the other ITEC facility was established in North Carolina.
On Jan. 7, 2000, ITEC-Ohio demonstrated advanced Internet2 capabilities by videoconferencing a doctor performing a live surgical procedure at Ohio State Medical Center, and demonstrating a collaborative consultation with cancer patient data using high-performance network tools. Dr. Steven Steinberg of the OSU Division of General Surgery performed a live procedure, while Dr. Scott Melvin, director of the OSU Center for Minimally Invasive Surgery, moderated questions from an audience at the Rhodes State Office Tower in downtown Columbus. In addition to the live surgery, researchers from OSU and OSC demonstrated advanced applications that provided for synchronous collaboration between remote locations that allowed physicians to view and discuss three-dimensional reconstructions of information from cancer patients. Don Stredney, senior research scientist at OSC, demonstrated the unique capability to interactively manipulate three-dimensional data, as opposed to passively witnessing stored images.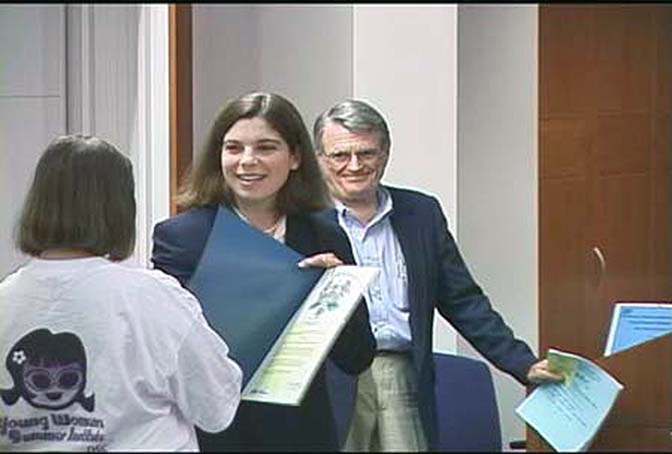 YWSI Begins
Exactly three months later, on June 7, OSC announced the creation of the Young Women's Summer Institute – a program for middle-school girls in Ohio designed in response to the documented lack of interest in math, science and engineering among girls and women's low participation in the science, engineering and technology fields, and in particular, information technology. YWSI introduces girls to exciting careers and job opportunities.  It was designed to promote computer, math, science and engineering skills, as well as provide hands-on experiences. YWSI helps girls develop an interest in these subjects by allowing them to work on a practical, interesting scientific problem using the latest computer technology.
Beginnings of a Statewide Backbone
In October, Bob Dixon organized the first-ever distributed multi-site musical concert over the Internet at the Internet2 conference in Atlanta, Ga. In addition to Megaconference II, Dixon "orchestrated" a remote, distributed Barbershop Quartet in which singers from Alaska, New York, North Dakota and Texas performed simultaneously to an audience at the Atlanta Intemet2 conference. Dixon said he used a musical concert to dramatize what is possible to do with the technology. Network delay variances prevented the quartet singers from actually seeing each other or Dixon, himself. Megaconference II and the Barbershop Quartet took months of planning, developing and testing.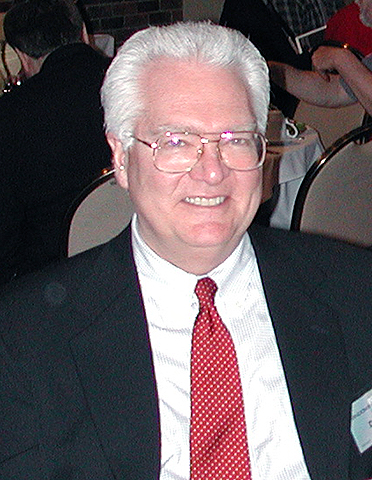 "We had to devise elaborate technical means to deal with the network delays and to get them to sing in time and in tune with each other," Dixon said. "This is the first time in history this has ever been done."
About this time, Doug Gale calls attention to the glut of fiber-optic lines in the marketplace, a situation that prompts communications companies to offer long-term leases of their fiber for quite reasonable prices. This is called "dark fiber" because it is unlit, and the lessee needs to provide the own transmission equipment.
In discussions with Charles Bender and BOR personnel, the decision is made to pursue the lease of a statewide backbone in order to be able to provide a vast increase in network capacity at a moderate price. A start-up fiber-optic company offers very economical prices to almost all needed Ohio destinations, contingent upon getting enough commitments to justify building their network. The decision is made for OARnet to do business with this company if possible.
---
(25th Home)   (1963-1986)   (1986-1994)   (1994-2001)   (2001-2005)   (2005-2007)   (2007-2013)