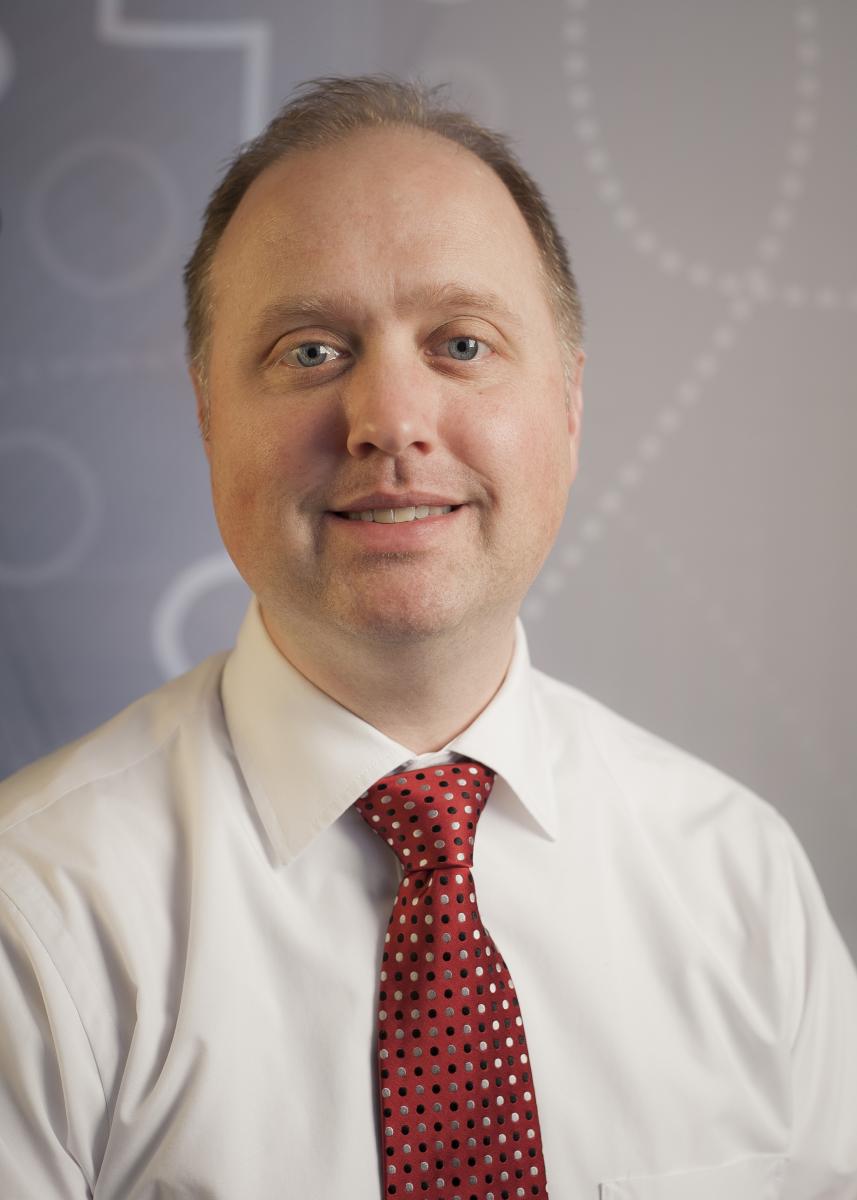 COLUMBUS, OHIO, Feb. 17, 2015 – Jeff Smith has been appointed to lead the Shared Infrastructure division of the Ohio Technology Consortium, the technology and information arm of the Ohio Department of Higher Education (ODHE).
Smith, who has been serving as interim director of the division since October, has been named the full-time director, effective January 1. As such, he leads the database, development, system administration, project management, desktop support and Service Now teams.
Smith has served in several roles within Shared Infrastructure. Most recently, he served as database and development manager before accepting the interim director position. Smith played a key role in integrating an Application Development group into SI using declarative development methodologies on top of the existing shared services databases.
The SI group provides a wide range of technical services to all OH-TECH member organizations (OSC, OARnet, OhioLINK, eStudent Services), as well as to ODHE and affiliated units. Shared Infrastructure services include desktop support, video conferencing, system administration, database, application development, LAN services, project management, Service Now and security.