OH-TECH Branding Guidelines [PDF]
 
In 2011 the Ohio Department of Higher Education (formerly Ohio Board of Regents) brought under the umbrella of a single consortium several statewide technology-focused organizations: OARnet, Ohio Supercomputer Center (OSC), OhioLINK, eStudent Services, and the recently announced Research & Innovation Center. This allows the Chancellor to leverage existing strengths from each organization and trim costs, duplication and inefficiency. 
OH-TECH Usage
The term OH-TECH is to be used in all caps wherever represented in print. In first usage it should be referenced as "OH-TECH, the Ohio Technology Consortium", and all following usage as "OH-TECH". 
Horizontal Mark
Vertical Mark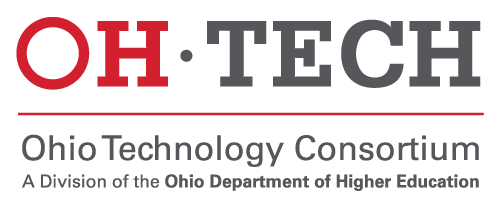 If you have any questions or require additional branding support, please contact:
Jamie Abel
Communications Director 
Ohio Technology Consortium (OH-TECH)
A Division of the Ohio Department of Higher Education