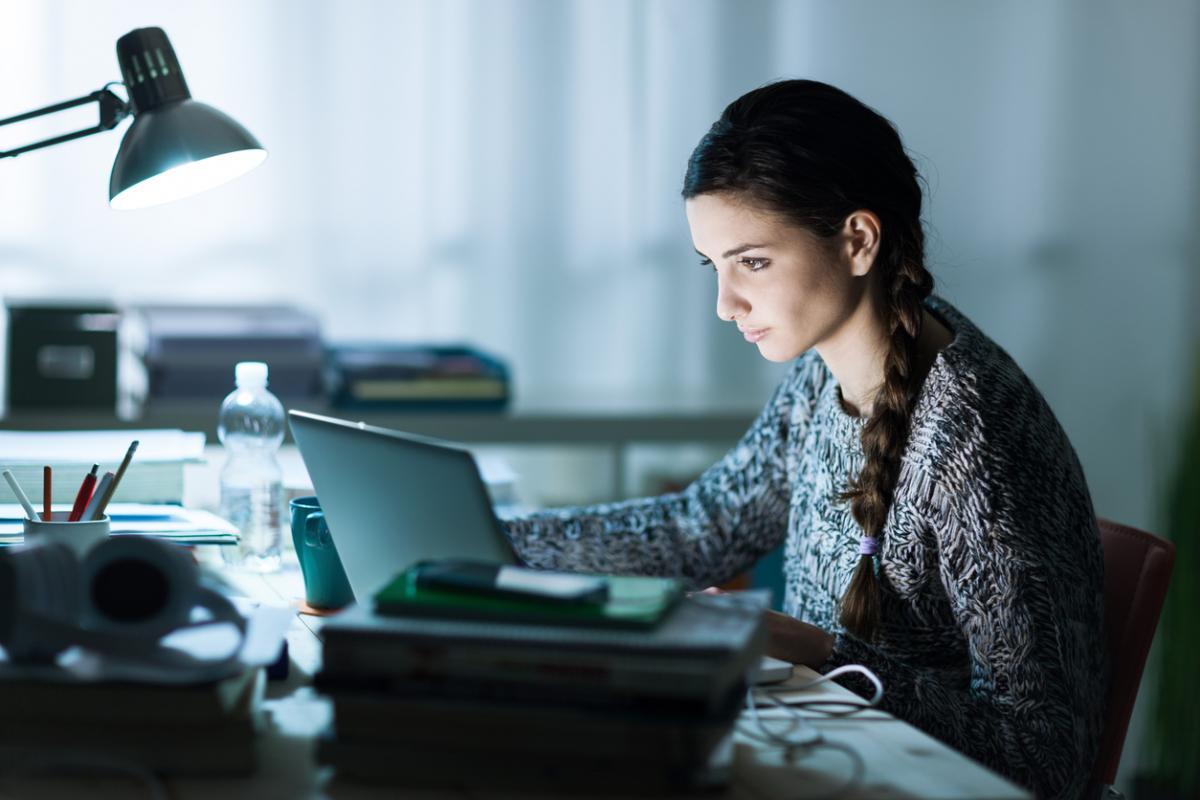 So, you want to take an online class, huh? Welcome aboard!
Taking an online class or starting an online degree program can open your world to new ways of lifelong learning from the comfort of your couch. You might personally be prepared for the rigors of online work, but is your technology? 
In recent years, the number of online courses and students who take them are steadily rising.  In fact, according to Babson Survey Research Group, the number of higher education students who took at least one distance education course in 2015 was nearly 30 percent of the population, a rise of nearly 4 percent from 2014. Continuing this trend, Ohio has more than 8,300 courses that are 100 percent online listed in the OhioLearns catalog alone, and this number is continually growing. If you are a prospective or current student and have determined that online learning is right for you, ensuring your technology is up to date should be a top priority. Check out the list below to make sure your technology is fully prepared for online courses. 
Internet:
Having a good internet provider is the most important part of taking an online course. Without a reliable internet connection, you cannot readily access your online course. At home, in the coffee shop, or at the library, you have to have a place to access your courses. Visit speedtest.net to check the speed of your internet.   
Operating Systems: 
Operating systems determine how memory is managed and how your files are stored.  Often, operating systems become outdated and the organizations that maintain them stop supporting them. Remaining up-to-date is in your best interest. With that in mind, a Windows computer should run Windows 7, 8, or 10. A general rule of thumb for Mac computers is that Apple releases updates for the previous release and newer. Currently, the most up-to-date version is Mac OS X 10.12.
Software:

Web browsers are necessary for online learning. The most common are Apple Safari, Google Chrome, Microsoft Edge, and Mozilla Firefox. 
Many of the documents in an online course will come in a PDF format. Therefore, Adobe Reader is a must-have for your computer. 
Adobe also offers a program call Flash Player. This will allow you to play many of those videos that you find in these courses.
Many applications are built in the Java language. This can be downloaded free.
Microsoft Office for Windows computers and Pages for a Mac will help with viewing, writing, and editing documents and presentations. A free version that has similar functionality is G Suite from Google. It is a web-based platform that completes these tasks in the cloud … for free!
Protection is needed for your computer. There are free and paid virus protection services; McAfee, Norton, and AVG are just a few of the major players. You do not want to be responsible for taking down the entire learning management system at your school because you were hacked.

Hardware: 

A great computer should have sufficient Random Access Memory (RAM). At least four gigabytes of RAM is suggested to allow your computer to run with expected speeds. 
You should also have a minimum of a 40-gigabyte hard drive. In this case, more is more. 
An external monitor will allow you to continue working in the course while researching topics or watching cat videos on YouTube. 
A decent set of speakers or headphones to listen to those cat videos or your professor.
Students often benefit from live conversation within  an online course. A good microphone will accommodate this. You will find that a physical microphone separate from your headset works best. 
A webcam might be necessary; however, it is normally optional.
A good printer also is optional.
Now that your technology is prepared, be sure to get enrolled in your first online course. Visit OhioLearns to see a growing list of more than 3,000 courses and 500 degrees available to you this summer and fall that are all completely online.